MS Excel to vCard Converter to Import Contacts from XLSX to VCF file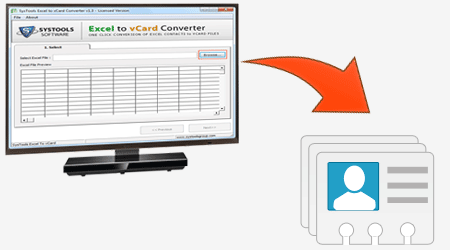 Typically, a lot of computer users are using MS excel application for keeping their contact information like email ids, phone numbers, websites, logo, company name and office/home address in the spreadsheet. We know about that as a worksheet that saved entire data in the XLSX file format. But apart from that, we need to import XLSX file contacts to vCard folder in the instant mode. Thereby, we can view and open all Excel contacts in the VCF format.
To overcome such condition, we have developed a highly advanced and extremely powerful MS Excel to vCard converter software, so that each user can convert XLSX file to VCF file without leaving any single bit information. Instead of this explanation, we are mentioning here some unique features of software as below.
Add & Preview Bulk Size Excel File: Tool provides best opportunity to add multiple Excel file and even look preview entire contacts list in front of a computer screen with rows and columns respective database.
Convert Both XLSX & XLS file to VCF File: The recent update of software allows to convert both XLSX and XLS file of Excel application into VCF file without showing any restriction parameter.
Support All vCard Editions: In the right moment, users can import Excel spreadsheet contacts information into any vCard (2.1, 3.0 and 4.0) editions according to requirement.
Mapping System: Excel to vCard converter gives a mapping system to move Excel contacts into VCF address book. Select each column name from Excel field drop down and the respective name from the vCard attributeís drop down menu, to map the columns.
Import Blank Email Addresses into vCard: The software provides check and uncheck an option to export contacts from excel spreadsheet to vCard. If you want to import blank or empty email addresses into VCF then check option otherwise select uncheck option.
Generate Live Report: After finishing Excel to vCard conversion process, software shows an export live report, in which we can look that how many contacts are converted into VCF file format and how many contacts having an empty email address are converted.
Support vCard File Several Accepted Devices: After creating VCF file, we can successfully import VCF file into an MS outlook contacts folder, Android, Whatsapp, Blackberry, Samsung, Nokia, Micromax and iPhone etcetera.
Free Edition of Converter Apply for XLSX to vCard Process!
Why we need demo edition of XLSX to VCF Converter: - Generally, this type question comes in the mind of user most of the time. But with help of demo version of software, we can resolve this complication in a simple way. Furthermore, Excel to vCard converter program can convert and import all contacts from XLSX spreadsheet file in VCF conveniently. But update XLSX to VCF converter fetches only 8 digits of phone/Mobile numbers and 5 characters of email addresses (Rest of Mobile/Phone numbers and email addresses character will be as replaced with ****Demo*** and ***DEMO***@demo.com) in demo edition.
For Instance:
Phone Number-
Original in Excel: 7878894556
After Conversion with Demo (VCF): 78788945***DEMO***
Email Address-
Original in Excel: Rakesh@yahoo.com
After Conversion with Demo (VCF): Rakes***DEMO***@demo.com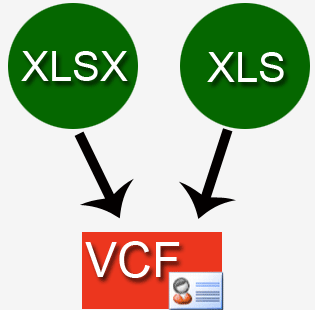 Implement License Version of Software Afterward of Demo Evaluation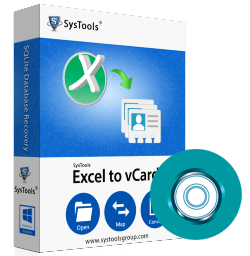 The Company grants XLSX to vCard converter in both formats like demo and license. Whose users are satisfied with software features and work capability then they can get license key of software for taking full access to import XLSX file contacts to VCF file conversion process. Users can receive Excel to vCard converter license key in reliable price like $29 personal, $99 Business and $299 Enterprise etc. After buying license edition of program, you will not face any restriction in future.
Comprehensive edition of software provides complete access to import and export XLS files into .vcf file with original contacts details. Therefore, the user must take the license key of utility instantaneously. Thereby you can transfer contacts from CSV file spreadsheet to VCF file easily. For installing the full version, users donít need any additional requirement in the system. So donít waste the time and grab immediately software license key in cheapest price.